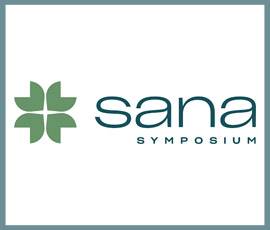 Dan O'Brien attended the Sana Symposium 2021, Psychedelic's Education for Mental Health & Addition Professionals which took place virtually September 17-19, 2021.
With the approval of psychedelic medicines expected soon, the inaugural Sana Symposium is the number one resource to prepare practices and patients for the potential benefits of psychedelic therapies. This one-of-a-kind virtual event is uniting globally renowned experts across three key practice fields—psychiatry, psychotherapy, and addiction treatment—to provide diverse perspectives on the successful practice of psychedelic therapies.
Uncover promising results in utilizing this natural treatment option to treat mental health disorders including major depression, anxiety, and PTSD. Now is the time to prepare yourself and your practice for this next wave of revolutionary treatment.
To learn more, visit the event website.