PE investment during COVID-19: opportunity for some, adverse effects for most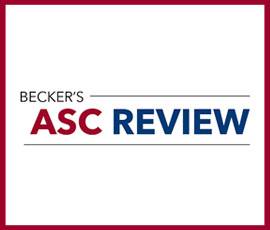 While the ramifications of COVID-19 created opportunities for investments in some specialties, most will be adversely affected, according to a white paper published by Provident Healthcare Partners.
What you should know:
1. COVID-19 has delayed most closing and sale processes, with many private equity firms pausing new investment to repurpose attention, capital and resources toward their existing portfolios.
2. Financial lenders have paused new commitments as they wait for more accurate valuation strategies. Firms like Webster Equity Partners, which recently closed a deal with Memphis, Tenn.-based Gastro One, had to alter deal structure because of the inability to obtain third-party debt financing. Webster opted to use a seller's note to make up the difference, which Provident believes will become more common.
To access the full article, click on the following link: PE investment during COVID-19: opportunity for some, adverse effects for most
About Becker's ASC Review
Becker's ASC Review features general business, legal and clinical guidance on topics relevant to outpatient surgery including joint-ventures, development and expansion, and regulatory and compliance issues; as well as analysis and insight for specialties including bariatrics, orthopedics and spine, gastroenterology, neurosurgery, ophthalmology, ENT and anesthesiology. Each of the nine annual issues of the publication reaches a qualified audience of more than 25,000 key ASC leaders, including surgeons, medical directors, directors of surgery and ASC administrators. Further, every ASC in the nation receives Becker's ASC Review. Visit Becker's ASC Review at https://www.beckersasc.com/.