Hospices Capitalizing on Industry Consolidation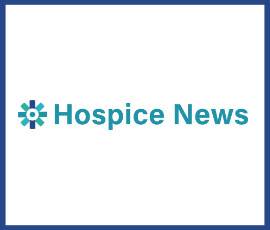 Consolidation is a growing trend in the hospice market, leading to a shrinking number of providers nationwide as smaller hospices get absorbed by larger organizations.
Hospice topped other health care sectors in merger and acquisition activity this year, despite economic downturn during the COVID-19 pandemic. While M&A transactions slowed significantly early in 2020 as providers swung against the pandemic's financial hits, industry professionals anticipate growth to surge in the hospice space.
"Hospice continues to be the most sought after area within the post-acute care sector," said Kevin Palamara, managing director of investment firm Provident Healthcare Partners in a recent webinar. "I think there's a lot of blue sky in terms of consolidation activity. Private equity consolidation, along with some of the new entrances to the sectors of home health and hospice has really created a very robust atmosphere for M&A. In the hospice space, there's going to be some big things on the horizon, with some large-scale acquisitions in the next quarter or two."
To access the full article, click on the following link: Hospices Capitalizing on Industry Consolidation
About Hospice News
Hospice News (HN) is an independent source for breaking news and up-to-date information on the hospice industry.  The coverage spans the hospice world specifically, from large, national service providers to independent care companies.  Its news and perspective gives industry professionals the information they need to make the best decisions in their day-to-day business operations.
HN is owned and operated by Chicago-based Aging Media Network.  For more information, visit https://hospicenews.com/. External Link. Opens in new window..