$73.5B invested in healthcare in Q2 — 4 insights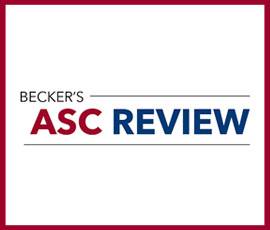 Healthcare merger and acquisition-related transaction volume picked back up in June with $73.5 billion in capital being invested in the quarter, according to an update from Provident Healthcare Partners.
What you should know:
1. The COVID-19 pandemic decreased the number of deals closing in April and May, but a series of deals, representing 42 percent of quarterly volume, in June showed the market is recovering.
2. Established platforms "underwent a difficult transitional period" but have pivoted to telehealth, and some have created new business lines by establishing departments to treat COVID-19 patients.
3. Investors targeted the durable medical equipment, healthcare IT and pharmaceuticals sector in the quarter.
To access the full article, click on the following link: $73.5B invested in healthcare in Q2 — 4 insights. External Link. Opens in new window.
About Becker's ASC Review
Becker's ASC Review features general business, legal and clinical guidance on topics relevant to outpatient surgery including joint-ventures, development and expansion, and regulatory and compliance issues; as well as analysis and insight for specialties including bariatrics, orthopedics and spine, gastroenterology, neurosurgery, ophthalmology, ENT and anesthesiology. Each of the nine annual issues of the publication reaches a qualified audience of more than 25,000 key ASC leaders, including surgeons, medical directors, directors of surgery and ASC administrators. Further, every ASC in the nation receives Becker's ASC Review. Visit Becker's ASC Review at https://www.beckersasc.com/. External Link. Opens in new window..