Who's interested in buying Gastro Health, at what valuation & what it could all mean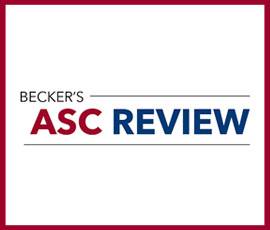 Audax Private Equity could sell Miami-based Gastro Health in 2021 after nearly five years of ownership, according to a PE Hub report.
Becker's ASC Review spoke with Eric Major, director at Provident, and Praveen Suthrum, president of NextServices, a healthcare management company, about what a potential deal could look like, who the platform could sell to and what the ramifications of such a deal would mean to the industry.
Note: Responses were presented alphabetically and edited for style and content.
Question: What could a potential deal look like if Audax does sell Gastro Health this year?
Eric Major: As an early mover in the consolidation of the gastroenterology sector with a multistate presence, Gastro Health will be a highly sought-after platform by larger private equity firms and strategic buyers. The [mergers and acquisitions] markets within healthcare services have largely returned to pre-pandemic levels, which means Gastro Health should see valuation multiples from proposals in the 14- to 15-times range [or higher].
To access the full article, click on the following link: Who's interested in buying Gastro Health, at what valuation & what it could all mean
About Becker's ASC Review
Becker's ASC Review features general business, legal and clinical guidance on topics relevant to outpatient surgery including joint-ventures, development and expansion, and regulatory and compliance issues; as well as analysis and insight for specialties including bariatrics, orthopedics and spine, gastroenterology, neurosurgery, ophthalmology, ENT and anesthesiology. Each of the nine annual issues of the publication reaches a qualified audience of more than 25,000 key ASC leaders, including surgeons, medical directors, directors of surgery and ASC administrators. Further, every ASC in the nation receives Becker's ASC Review. Visit Becker's ASC Review at https://www.beckersasc.com/.