COVID Will Have Lasting Impact on MAO Investment Targets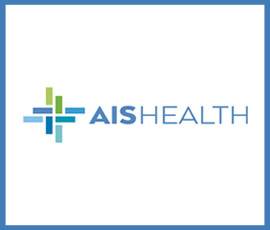 Provident's Kevin Palamara and Jake Vesely were quoted in a recent article from Radar on Medicare Advantage.
COVID Will Have Lasting Impact on MAO Investment Targets
Reprinted with AIS Health permission from the Jan. 7, 2021, issue of RADAR on Medicare Advantage
With a new administration that will be focused on the COVID-19 pandemic and improving health care coverage, industry experts do not anticipate major changes to the Medicare Advantage program, although many agree the pandemic will leave a lasting impact on the industry. And as President-elect Joe Biden looks to expand coverage, MA will likely be held up as a "successful example of a public-private mechanism to take Medicare eligibility to age 60," predicts Wunderman Thompson Health's Lindsay Resnick.
For AIS Health's annual roundup of predictions about the year ahead for MA organizations, numerous experts weigh in on how doing business in 2021 might look different than in previous years.
What do you view as MA insurers' "keys to success" in 2021?
Steve Arbaugh, managing principal and CEO, ATTAC Consulting Group: "One of the major keys remains developing effective responses to the ongoing COVID-19 situation, which has many, many impacts. Areas of focus will be supporting immunization efforts in the [next six to nine] months; plans can work with their partners such as major drug store chains (as supplies become available) and as part of their consumer engagement strategies to support getting enrollees vaccinated through transportation and other means.
"At the same time, with the increase in isolation and pandemic exhaustion, there has been an increased demand for behavioral health services; this may pose a challenge for access that plans need to address with their networks. Plans may want to consider conducting internal mental health program reviews and parity mock audits.
"Third, on the COVID repercussions, [there] are changes that plans (and their vendors) may have to make to address reduced/delayed physician visits and their impact on diagnosis capture and patient treatment. This will require plans to really have strong data sets on gaps in care and treatment, and take action early in the year since it will impact both HEDIS data and risk adjustment data to get patients engaged with their providers — even through virtual telehealth sessions. It may be harder to maintain 4.5 and 5 STAR ratings for plans."
Dan Mendelson, founder, Avalere Health: "Managing patient experience during the pandemic was a key differentiator in 2020. With insured people less likely to seek primary care, plans still had to figure out ways to engage patients and deliver care [that was] necessary — particularly the preventive care that drives star ratings. Many MA plans also stepped up and furthered their programs around social determinants of health, which were highly valued by consumers during the pandemic."
Patrick Phillips, CEO, Cavulus: "The pandemic has shone a bright floodlight on the necessity of technologies that enable remote work. COVID exacerbated this need by forcing work from home, but MA plans always rely on geographically disparate entities for essential operations — particularly in marketing, sales and enrollment. MA plans will only maximize success when they have complete insight and total control over data generated across staff in corporate offices, in the field, working from home, in third-party call centers, and so on.
"Given CMS bid requirements, plan premiums and benefits are often similar among competitors. So, member experience has become foundational. Many plans still have enrollment processes that feel bureaucratic and impersonal, so plans need to take an honest look at the technology, talent, and training needed to make improvements."
Lindsay Resnick, executive vice president, Wunderman Thompson Health: With the Medicare population on deck for the next distribution phase of COVID-19 inoculations, "MA plans have to be visible and effective with outreach and engagement on COVID vaccinations with their members: removing myths, reinforcing credibility and guiding logistics. In short, their role in 2021 is to be a steward of public health to 'educate, motivate and activate' America's seniors."
Second is primary care. "We're seeing a boom in collaboration between MA plans, and primary care delivery systems and I expect this trend to continue to take hold in 2021. Examples include primary care providers such as ChenMed, Iora, Oak Street and Sanitas aligning with MA plans from Blues to regionals to mega-MA nationals. We're also seeing similar activity from Walgreens and Walmart."
Finally, "[w]hile there are a number of MA upstarts looking to make noise as 'disruptors' [e.g., Clover Health, Oscar Health] at the end of the day, they are insurance companies selling Medicare coverage. I believe the challenge for these, and all second- and third-tier MA plans, is carving out a value proposition enough to go head-to-head with big-budget national MA players that hold upwards of 75% market share. These MA plans must be unique, compelling and offer a value exchange that resonates with prospective members at the local community level."
What critical investments do you expect MA insurers to make this year and why?
Arbaugh: "2021 has [been] and we expect 2022 to continue to be years of plan expansion. While some provider-sponsored plans may have delayed getting into the market because of financial challenges brought on by COVID with their parent health systems, we see the major national and regional players continuing to expand, and so positioning for enhanced competition will mean developing both better networks and enhancing customer engagement."
Abner Mason, founder and CEO, ConsejoSano: "With elective care postponed during the pandemic, Medicare Advantage plans should have a pretty good-sized pot of cash available for investment, and I believe much of that is going toward mitigating social determinants of health (SDOH) barriers. Plans that are able to invest those SDOH dollars into interventions for their members are going to see a return on investment in the form of lower expenses and fewer hospital visits, i.e., better health outcomes.
"More broadly, 'innovation and equity' will be the name of the game in 2021. People say that every year, but 2021 has some interesting data points that suggest a new direction for managed care. More people will be enrolled in Medicare this year than ever in the history of the program, but we're just getting warmed up. We'll see another 10 million enrollees in the next five to six years, so there's a huge impetus to start figuring out now how to control costs and maintain or improve outcomes, and that will drive innovation. We have Medicare Advantage clients who depend on us to help them understand their members and how to best engage them, and what we are seeing is a growing segment of Medicare enrollees who are multicultural, which will affect costs and approaches as well."
Mendelson: "Plan operations in 2021 will continue to be dominated by the pandemic. With the winter surge in cases, and many hospitals overwhelmed, expect to see more challenges engaging consumers and in primary care, and plans will need to invest as such. Plans are also increasingly making investments to deploy analytics to improve care management in critical areas — including behavioral health, post-acute care and pharmacy."
Kevin Palamara, managing director, and Jake Vesely, senior analyst, Provident: "Starting in 2021, payers and hospice providers will have the option to participate in the [CMS Center for Medicare & Medicaid Innovation] Value-Based Insurance Design Model, providing coverage for hospice and palliative services through MA plans. Payers offering MA plans would greatly benefit [from] seeing patients opt for hospice and palliative services, rather than more costly treatments for end-of-life care. Payers, such as Humana and Anthem through their acquisitions of Kindred and Aspire Health, are exploring [mergers and acquisitions] as an opportunity to vertically integrate and to have a greater influence on the appropriate treatment path for patients receiving end-of-life care.
"This integration of payers and hospice providers offers a clear synergy, from both a top and bottom-line perspective, and we anticipate this trend to continue as more payers and hospice providers participate in the carve in" of hospice in MA.
Phillips: "In light of the pandemic, forthcoming changes to the risk adjustment model, and a permanent easing of telehealth regulations, we're already seeing investments in tele/ virtual health and expect that to continue. With member experience becoming such a critical differentiator, some insurers who've paused IT decision-making have to jumpstart the replacement of antiquated infrastructure in areas such as enrollment, claims, and appeals and grievances since they impact members directly."
Resnick: "While the pandemic already changed the game of telemedicine, pushing that health delivery niche up the maturity curve faster than we could imagine, expect similar growth trajectories in a number of other 'at-home' mature market health services including remote monitoring, pharmacy, M.D. or nurse practitioner house calls, and in-home loneliness prevention."
How do you think 2020 permanently changed sales and marketing for MAOs?
Diane Hollie, vice president, sales, marketing and strategy with Gorman Health Group: "I believe that with the increase in digital because of what has occurred with the pandemic, digital is going to be if not No. 1 then the No. 2 marketing tactic for 2021. As we're starting to see, the aging-in member today is very, very different from five years ago, and night and day from 10 years ago. The majority of those who are aging into Medicare now are very savvy from utilizing their phones and working on the web; it's what they do. That's how business is conducted today. These people have a very different outlook and respond to things very differently than those from even five years ago. So in the under 65 market, we saw that [transition to] digital happen very quickly, and with the over 65 it's taken a very long time for that to start, but I think this pandemic has really forced the issue with online and digital."
Resnick: "I'm not sure we'll ever go back to in-person seminar selling, certainly as prominent a sales channel as it was pre-pandemic. Bad donuts and overt sales pitches at the local motel may be gone forever! The surge leveraging digital channels to educate and sell MA will continue, as will growth of 'EMOs' (Electronic Marketing Organizations). Not to worry anyone, but at 56 million Americans over age 65 and growing, how long do you really think it will be until Amazon jumps into Medicare sales?"
Lastly, what do you think we can expect in terms of program enforcement?
Michael Adelberg, principal, Faegre Drinker Consulting: "The last time a Democrat administration replaced a Republican, there was a significant ramp-up of MA plan oversight activities. 2021 is not 2009 — MA is a more mature program and plan conduct is better than it was in 2009. But I'd still look for a Biden-run CMS to tighten its oversight MA processes in select areas — risk adjustment, provider networks, and marketing are good bets."
Contact Adelberg at michael.adelberg@faegredrinker.com, Arbaugh at sarbaugh@attacconsulting.com, Hollie at dhollie@gormanhealthgroup.com, Mason via Joe Reblando at joe@joereblando.com, Mendelson at dmendelson@avalere.com, Palamara and Vesely via Gina Casiello at gcasiello@providenthp.com, Phillips via Paul Luc at pluc@cavulus.com, and Resnick via Heidi Kreamer at heidi.kreamer@wundermanthompson.com.
By Lauren Flynn Kelly
About AIS Health
AIS Health is a publishing and information company that has served the health care industry for more than 30 years. Our mission is to provide our readers with an actionable understanding of the business of health care and pharmaceuticals. AIS Health's in-depth writing covers the companies, people, catalysts and trends that create the richly textured contours of the health care and drug industry.  AIS Health maintains journalistic independence from its parent company, MMIT. AIS Health committed to integrity in reporting and bringing transparency to health industry data.  Visit AIS Health at https://aishealth.com/. External Link. Opens in new window..