Cannabis, Hemp Producers Targeted in May Health-Care Deals
T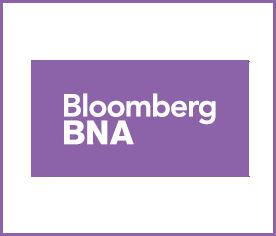 he health-care industry is getting into the weed business.
Several industry players announced or closed deals in May involving companies that produce cannabis or hemp used to make medical products, according to a list of select transactions compiled for Bloomberg Law by investment bankers at ECG Management Consultants and Provident Healthcare Partners LLC.
To read the full article please click the link below:
Cannabis, Hemp Producers Targeted in May Health-Care Deals
About Bloomberg BNA
Bloomberg BNA, a wholly owned subsidiary of Bloomberg, is a leading source of legal, tax, regulatory, and business information for professionals. Our network of more than 2,500 reporters, correspondents, and leading practitioners deliver expert analysis, news, practice tools, and guidance – the information that matters most to our customers. Bloomberg BNA's authoritative coverage spans the full range of practice areas, including tax & accounting, labor & employment, intellectual property, banking & securities, employee benefits, health care, privacy & data security, human resources, and environment, health & safety. Visit Bloomberg BNA at www.bna.com.