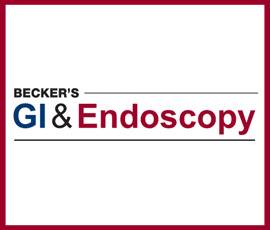 Provident Healthcare Partners analyst Abe M'Bodj shared insights into the gastroenterology private equity market with Becker's ASC Review. Here, Mr. Bodj analyzes the current state of the market and offers insight into what GI practices should look for in a PE partner.
Question: The first PE deal in the GI space took place two years ago. How do you explain the lag between the first deal and these most recent deals?
Abe M'Bodj: This is similar to other sectors of physician services where there has been significant private equity investment and consolidation…
To access the full article, click the following link: What GI practices should look for in a PE partner — 5 Qs with Provident's Abe M'Bodj
About Becker's ASC Review
Becker's ASC Review features general business, legal and clinical guidance on topics relevant to outpatient surgery including joint-ventures, development and expansion, and regulatory and compliance issues; as well as analysis and insight for specialties including bariatrics, orthopedics and spine, gastroenterology, neurosurgery, ophthalmology, ENT and anesthesiology. Each of the nine annual issues of the publication reaches a qualified audience of more than 25,000 key ASC leaders, including surgeons, medical directors, directors of surgery and ASC administrators. Further, every ASC in the nation receives Becker's ASC Review. Visit Becker's ASC Review at https://www.beckersasc.com/.