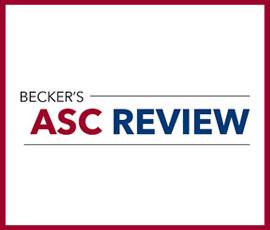 Physician specialties such as gastroenterology, orthopedics and urology saw an uptick in private equity consolidation activity in the fourth quarter of 2018, according to Provident Healthcare Partners.
"With private equity interest continuing to accelerate across physician services, the space will benefit from increased competition during merger and acquisition processes, which will continue to drive strong valuations," Provident said in its Q4-2018 Physician Services Update.
Click the following link to access the full article: M&A activity in orthopedics, GI & more increased in Q4 — 6 numbers to know
About Becker's ASC Review
Becker's ASC Review features general business, legal and clinical guidance on topics relevant to outpatient surgery including joint-ventures, development and expansion, and regulatory and compliance issues; as well as analysis and insight for specialties including bariatrics, orthopedics and spine, gastroenterology, neurosurgery, ophthalmology, ENT and anesthesiology. Each of the nine annual issues of the publication reaches a qualified audience of more than 25,000 key ASC leaders, including surgeons, medical directors, directors of surgery and ASC administrators. Further, every ASC in the nation receives Becker's ASC Review. Visit Becker's ASC Review at https://www.beckersasc.com/.