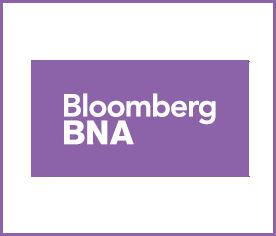 "April was the second-most active month of the year, behind March," Robert Aprill, of Provident Healthcare Partners LLC, Boston, told Bloomberg Law. This "indicates that major market players are increasing their acquisition presence." Some big industry names were among that group, including Mednax Inc., Humana Inc., and AMN Healthcare Services, all of which closed two deals, he said. Private equity groups, such as Welsh, Carson, Anderson & Stowe and Chicago Pacific Founders also were active in April, he said.
To read the full article please click the link below:
Hospital, Physician Group Deals Dominate in April
About Bloomberg BNA
Bloomberg BNA, a wholly owned subsidiary of Bloomberg, is a leading source of legal, tax, regulatory, and business information for professionals. Our network of more than 2,500 reporters, correspondents, and leading practitioners deliver expert analysis, news, practice tools, and guidance – the information that matters most to our customers. Bloomberg BNA's authoritative coverage spans the full range of practice areas, including tax & accounting, labor & employment, intellectual property, banking & securities, employee benefits, health care, privacy & data security, human resources, and environment, health & safety. Visit Bloomberg BNA at www.bna.com.