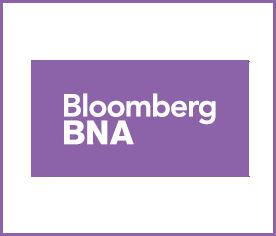 Consistency is the name of the game for health-care industry transactions in 2019 so far.
January started with an explosive 111 deals announced and/or closed, but activity has leveled off in the following months. There were 83 deals announced or closed in April, as opposed to 85 each in February and March, according to a list compiled for Bloomberg Law by investment bankers ECG Management Consultants and Provident Healthcare Partners LLC.
To read the full article please click the link below:
Health-Care Deals Steady, Strong Through First Third of 2019
About Bloomberg BNA
Bloomberg BNA, a wholly owned subsidiary of Bloomberg, is a leading source of legal, tax, regulatory, and business information for professionals. Our network of more than 2,500 reporters, correspondents, and leading practitioners deliver expert analysis, news, practice tools, and guidance – the information that matters most to our customers. Bloomberg BNA's authoritative coverage spans the full range of practice areas, including tax & accounting, labor & employment, intellectual property, banking & securities, employee benefits, health care, privacy & data security, human resources, and environment, health & safety. Visit Bloomberg BNA at www.bna.com.