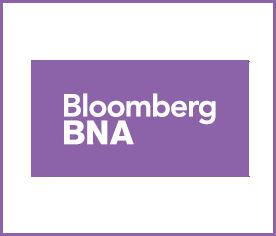 The number of deals announced and closed in February 2018 increased substantially over the same month a year ago—80, compared with about 60 deals the previous year—according to a curated list prepared for Bloomberg Law. The growth suggests dealmakers have recovered from whatever jitters the Trump administration takeover caused in early 2017.
Although February didn't see any big surprises along the lines of the Amazon-Berkshire Hathaway-JP Morgan health-care partnership announced in late January, optimism that the boom deal years will last well into the future is rampant.
About Bloomberg BNA
Bloomberg BNA, a wholly owned subsidiary of Bloomberg, is a leading source of legal, tax, regulatory, and business information for professionals. Our network of more than 2,500 reporters, correspondents, and leading practitioners deliver expert analysis, news, practice tools, and guidance – the information that matters most to our customers. Bloomberg BNA's authoritative coverage spans the full range of practice areas, including tax & accounting, labor & employment, intellectual property, banking & securities, employee benefits, health care, privacy & data security, human resources, and environment, health & safety. Visit Bloomberg BNA at www.bna.com.
To read the full article please click the link below: